Top online tuition in Malaysia for UPSR, PT3 and SPM!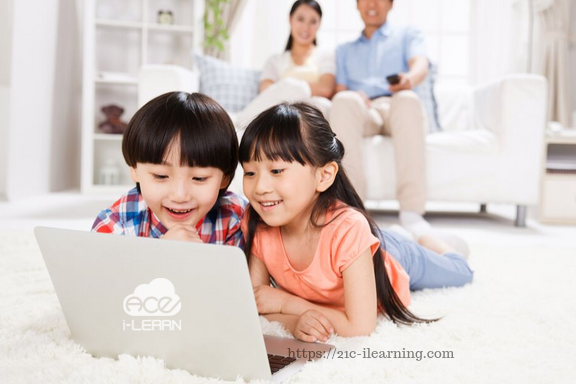 Top online tuition in Malaysia for UPSR, PT3 and SPM!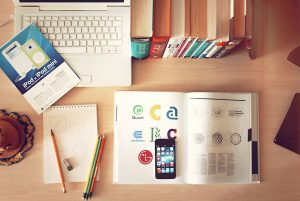 What is i-LEARN Ace?
i-LEARN Ace is a fully integrated digital platform for online tuition in Malaysia. It is a multi-featured online platform created to provide a learning experience that is customizable, fun, interactive, engaging and mobile for students, teachers, and parents.
The learning platform consists of content that is 100% based on the Malaysian National School Curriculum (UPSR, PT3, SPM), for students from Years 4 to Form 5. The contents cover the syllabus required by the Ministry of Education (MOE) Malaysia and they are updated frequently according to the KSSR / KSSM / KBSM syllabuses.
The platform combines all the important aspects of a student's revision process. It consists of vast contents enabling students to read up on topics, do practices, create notes and mindmaps (i-Think Concept), interact with peers and teachers, check on own progress, and so much more; ALLL in one place. It is easy and user-friendly, and well suited for self-paced learning as well to use for the future classrooms.
i-LEARN Ace was developed by Sasbadi Online Sdn. Bhd., and marketed by MindTech Education Sdn. Bhd. Both companies 100% belong to Sasbadi Holdings Berhad, a well-known educational publisher since 1985. Most Malaysian students, teachers and parents know Sasbadi, as they publish most of our books and educational materials. They are one of the top education publishers for Malaysian National Schools.
Sasbadi continuously evolves to meet the changing requirements of the market. Today, Sasbadi is at the forefront of technological innovations to create solutions that facilities teaching and learning in the 21st century. With the strong and experience knowledge of more than 30 years in Malaysian education, they developed i-LEARN Ace.
i-LEARN Ace also comes with a FREE mobile app which allows users to access its features on-the-go even when offline.
This means i-LEARN Ace can also be accessed by using IPad, Tablet and smartphones, anywhere, anytime – with or without internet, truly making it a Mobile (M)-Learning platform.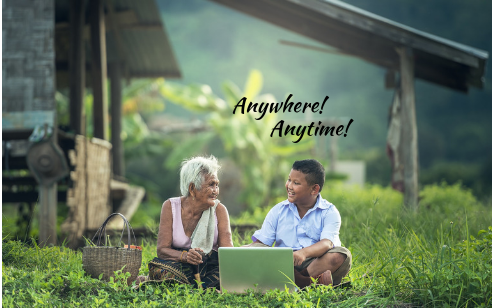 Functions and features of i-LEARN Ace?
Notes
100,000 pages of comprehensive and detailed notes/facts
Search more info using the search function
Topics based on government Syllabus
Quick tests to enhance memory and check understanding on each topic
Sticky notes function for personal notes, notes from teacher, inserting relevant images, animations and videos
Mind Map and I-Think Maps
Customizable mind maps with text, colors and shapes
Insert images, animations, audio and videos
Share Mind Map with i-Learn Ace friends
Assessment
Includes Objective Practices, Subjective Practices, Pentaksiran Sekolah (PS), Oral Practices, Test Papers, and UPSR, PT3 and SPM Model Test Papers
200,000 questions based on the latest learning standards, topics, and examination standards
Answers generated automatically
Improves techniques in answering questions and gives focused preparation tips for exams
Progress
Reports on student's performance that are comprehensive and clear
Record of all past reports based on date and time
Teachers and parents can identify student's weak areas and progressively increasing student's Grade Point Average (GPA)
Dictionary
Up to date online dictionary
15 000 entries for Malay – English
35 000 entries for English – Malay
75,000 Chinese words, phrases, and idioms
Provides phonetic transcription and definitions
Rewards
Online simulation games help to develop student's creativity
Students will be awarded with Games token after completion of practices 
Rewards system motivates students to learn and practice
Video Lesson
There will be  an expert to conduct video lessons in respective subjects
Provide effective methods to answer popular exam questions
Available for a particular package only
Mobile Application
Can access notes and objective practices offline and online.
Results and records are synchronized and updated to user account when internet is available
Assignment
Enables teachers to send customized assignment to students anywhere, anytime
Teachers can identify strengths and weaknesses of each class through detailed reports and records
Why Online Learning / Online Tuition?
21st Century Learning!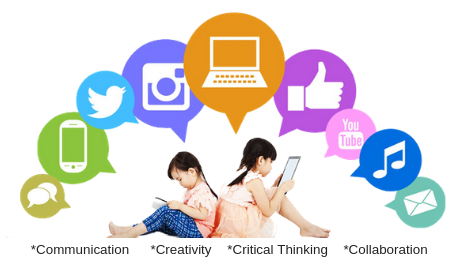 The way we learn is changing.
With the new technology and everything going digital, it is part of a growing international movement focusing on the skills required for students to master in preparation for success in a rapidly changing digital society.
The 21st century demands for education transformation to mould critical skill sets in our future human capital – students. They will be required to possess exceptional skills in problem solving, critical thinking, communication, collaboration, innovation and creativity to meet the challenges ahead. These skills have been identified as being required for success in 21st century society.
i-LEARN ACE is the dynamic learning tools that will help Malaysian students to develop these essential skills. It will help primary and secondary students to prepare for the 21st century! Let's empower the student with the expertise to use technology in effective and innovative ways.
We want to do education differently!
Students nowadays easily get bored, and they also have a shorter attention span with traditional learning. i-LEARN ACE will make learning easier and more fun.
We want students to "Study smart, don't just study hard".
Why i-LEARN Ace is the top choice for online tuition in Malaysia!
100% based on the latest KSSR / KSSM / KBSM formats
The contents are frequently updated according to the KSSR / KSSM / KBSM syllabuses.
The platform was developed by Sasbadi, an experienced education publisher with more than 30 years experience, and expert in the Malaysian education content and in the digital platform development.
Wide range of subjects available for students to prepare for UPSR, PT3 and SPM exams
Includes i-Think, HOTS and PBS concepts
Includes model Test Papers for UPSR, PT3 and SPM
Online and Offline mode. Students can study notes with and without Internet.
Students, teachers and parents are connected on 1 platform
Easy and user friendly
Affordable price – approx. RM0.99 per day for 12 months subscription.
Retail Price : RM363 for 365 days.

Type of Packages
Primary School SK KSSR (Year 4, 5 and 6)
Primary School SJKC KSSR 华小(Year 4, 5 and 6)
Secondary School (Lower) SMK KSSM & KBSM (Form 1, 2 and 3)
Secondary School (Upper) SMK KSSM & KBSM (Form 4 and 5)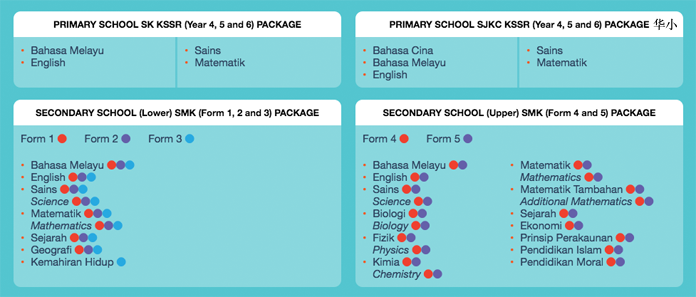 Types of accounts
There are 3 types of accounts:
1) Student Account
2) Parents Account (it's FREE for parents when subscribed to Student Account)
Parents will receive the results of each set of objective practices completed by the children through their Parents Account and their emails.
The parents will know and can monitor their children performance and progress.
The system will help parents to send assignments to their children once a month.
3) Teacher Account
Teachers can use contents in i-LEARN Ace to teach traditionally or give tuition virtually.
Teacher can create and provide extra notes (personal notes, image, video, audio and animations), assign mind maps assignments, objective practices and subject practices to their students.
The system will evaluate the objective practices and the reports will be sent to teachers.
The system will also generate reports in Teacher account to enable teachers to know their students' performance and progress.
Tuition center, Tuition teacher, home tutor have also started using i-Learn Ace to teach their students
Contact us if you need more info or interested to try the Online Tuition platform:
Contact No. : +6016 309 7328
Email : info@21c-ilearning.com
Website: https://21c-ilearning.com
Please leave your message if you need more info.
Online learning platform Online Study Online tuition Malaysia PT3 SPM UPSR