21st Century M-learning platform
Top online and offline M-learning platform for
in Malaysia!
i-LEARN Ace – a multi-featured online and offline platform created to provide a learning experience that is customizable, interactive, fun, engaging and mobile for students, teachers, and parents.
Specially designed by SASBADI, a well-known education publisher with 35 years experience, for standard 4 to Form 5 students in Malaysia.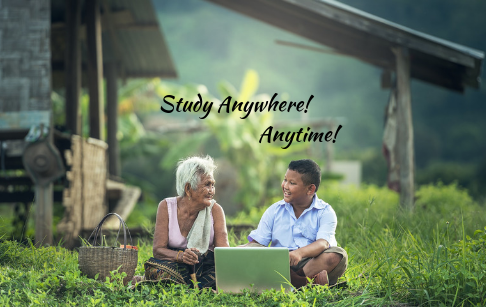 ✅ Easy and user friendly!
✅ Interactive, Fun and Attractive!
✅ Increase interest in studies
✅ Save time ⏰!
✅ Flexibility – study anytime, anywhere, using computers  🖥 , laptops  💻, smart phones 📱 or tablets.
✅ FREE mobile app 📱  – can study with and without Internet, truly a Mobile (M)-Learning platform
✅ High quality content!
✅ Developed by SASBADI, an education publisher with 35 years experience in Malaysia
✅ Frequently updated according to the latest KSSR / KSSR Semakan / KSSM / KBSM syllabuses.
✅ System will automatically update the contents.
✅ Wide range of subjects available for students to prepare for UPSR, PT3 and SPM exams

✅ Notes include functions to insert images and videos making study more interesting

✅ PT3 package – English subject is based on Common European Framework of Reference for Languages (CEFR) standards
✅ PT3 and SPM packages has dual-language (Malay and English) for Math and Science subjects.
✅ Mindmap – help to remember important key points + improve memory
✅ Includes model Test Papers for UPSR, PT3 and SPM
✅ Includes i-Think, HOTS / KBAT and PBS concepts

✅ Students, teachers and parents are connected on 1 platform

✅Parents can easily monitor children's study progress
✅ Detailed Progress Analysis Report helps to easily identify student's strengths and weaknesses in each topic
✅ Help to develop 21st century skills 4Cs – Communication, Creativity, Critical Thinking & Collaboration
✅ Save money and time buying fewer reference books and exercise books.
✅ Affordable price – approx. RM1.05 per day for 365 days subscription, ALL subjects 
YES, every package is the SAME price, only RM385 for 365 days (approx. RM1.05 per day) + for ALL the subjects in the package!
1) Student Account 
2) Parents Account (FREE)
       ✳️ Parents will receive the results of each set of objective practices completed by the children through their emails and their Parents Account .
       ✳️ Parents can monitor their children performance and progress, help parents to identify their strengths and weaknesses
       ✳️ Our system will help parents to send assignments to their children once a month.
3) Teacher Account
       ✳️ Teacher can use contents in i-LEARN Ace to teach traditionally or give tuition virtually.
       ✳️ Teacher can create and provide extra notes (personal notes, image, video clips, audio and animations), assign mind maps assignments, objective practices and subject practices to their students.
       ✳️ Our system will auto mark and evaluate the objective practices and the reports will be sent to teachers.
       ✳️ Our system will also generate reports in Teacher account to enable teachers to know their students' performance and progress.
       ✳️ Schools, Tuition centre, Tuition teacher, Home Tutor have also started using i-LEARN Ace to teach their students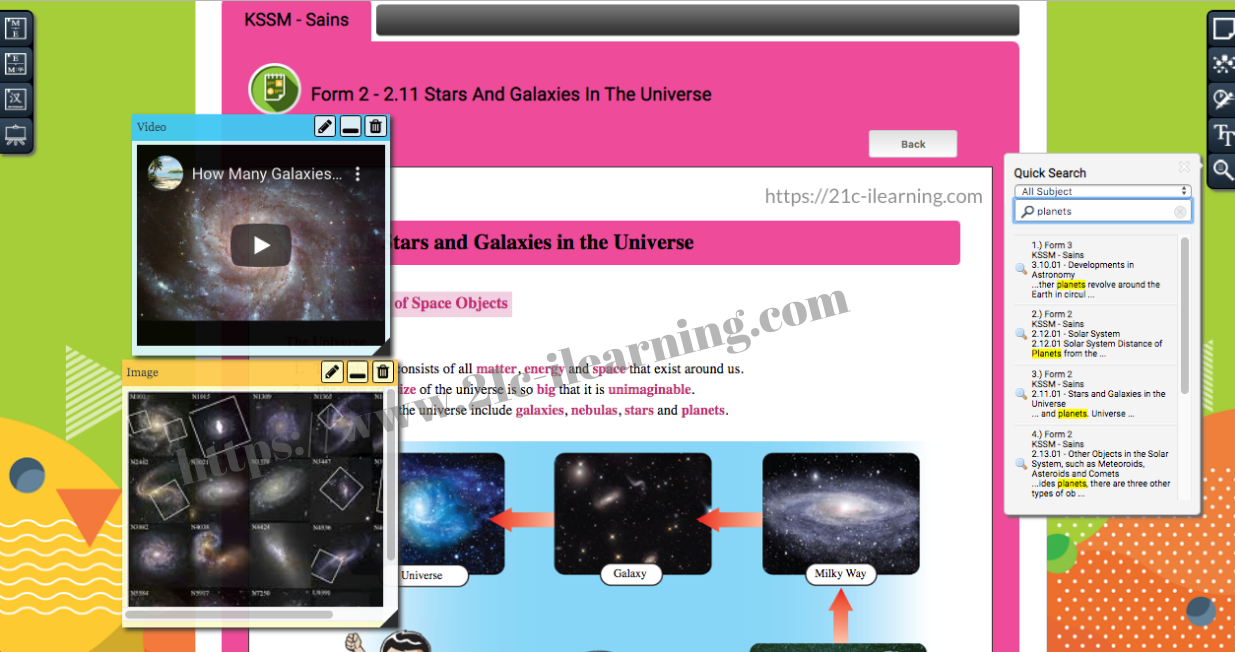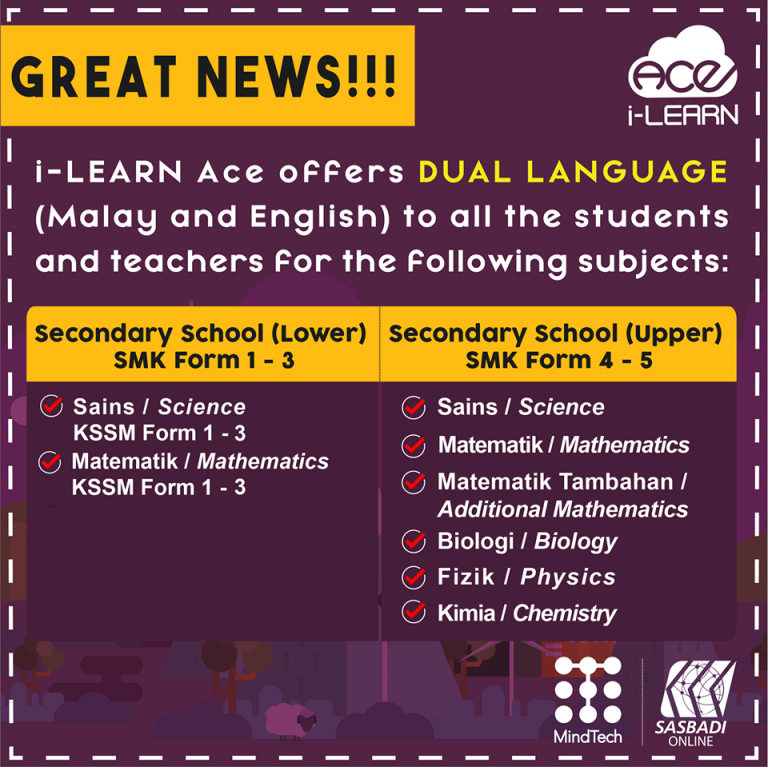 Objective + Subjective Practices
BookFest Malaysia 2019 @ KLCC Convention Centre